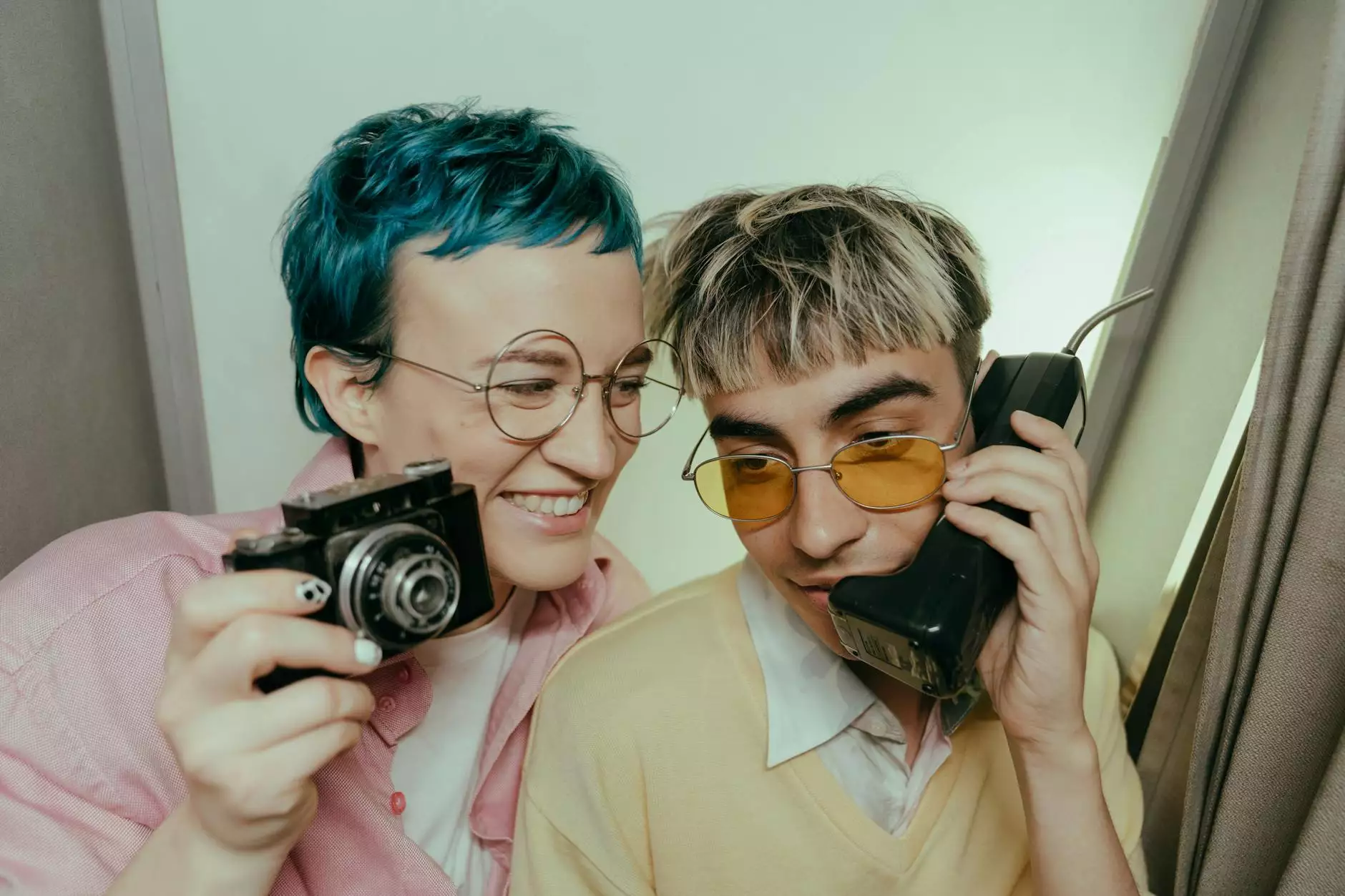 Welcome to Ignite Security Marketing
Looking for an extraordinary way to capture special moments at your upcoming event in LA or San Francisco? Ignite Security Marketing has got you covered! Our animated GIF photobooth rentals are the perfect addition to any occasion, be it a corporate gathering, trade show, wedding, or birthday party. With our state-of-the-art equipment and professional staff, we guarantee an unforgettable experience that will leave a lasting impression on your guests.
Why Choose Us?
At Ignite Security Marketing, we understand that every event deserves to be unique and memorable. That's why we offer top-notch photobooth services that you won't find anywhere else. Here's why you should choose us:
1. High-Quality Animated GIFs
Unlike traditional photobooths, our advanced technology allows us to create stunning animated GIFs that bring your photos to life. These captivating GIFs are perfect for social media sharing and will ensure your event gets the attention it deserves. Our team of skilled photographers and graphic designers work behind the scenes to ensure every GIF is flawless.
2. Customizable Templates
We understand the importance of branding and personalization. That's why we offer a wide range of customizable templates to match your event's theme or corporate identity. Whether you prefer a sleek and modern design or a vintage aesthetic, our design team will work closely with you to bring your vision to life.
3. Interactive Props and Effects
We believe that the key to an engaging photobooth experience lies in the details. That's why we provide an extensive collection of props and effects to keep guests entertained throughout the session. From silly hats and oversized sunglasses to funky backdrops and filters, we've got everything you need to make your photos truly stand out.
4. Instant Social Media Sharing
With our photobooth rentals, sharing your favorite moments has never been easier. Our cutting-edge technology allows guests to instantly share their GIFs on popular social media platforms like Instagram, Facebook, and Twitter. This seamless integration enhances the overall experience and encourages guests to spread the word about your event.
5. Professional Staff
At Ignite Security Marketing, we take pride in our dedicated and professional staff. Our friendly and knowledgeable team will be on-site throughout your event to ensure everything runs smoothly. From setup and maintenance to assisting guests and answering any questions, we go above and beyond to provide exceptional customer service.
Contact Us Today
Ready to take your event to the next level with our animated GIF photobooth rentals in LA and San Francisco? Contact Ignite Security Marketing today and let us help you create unforgettable memories. Reach out to our team and book your photobooth rental now!
We look forward to celebrating with you!