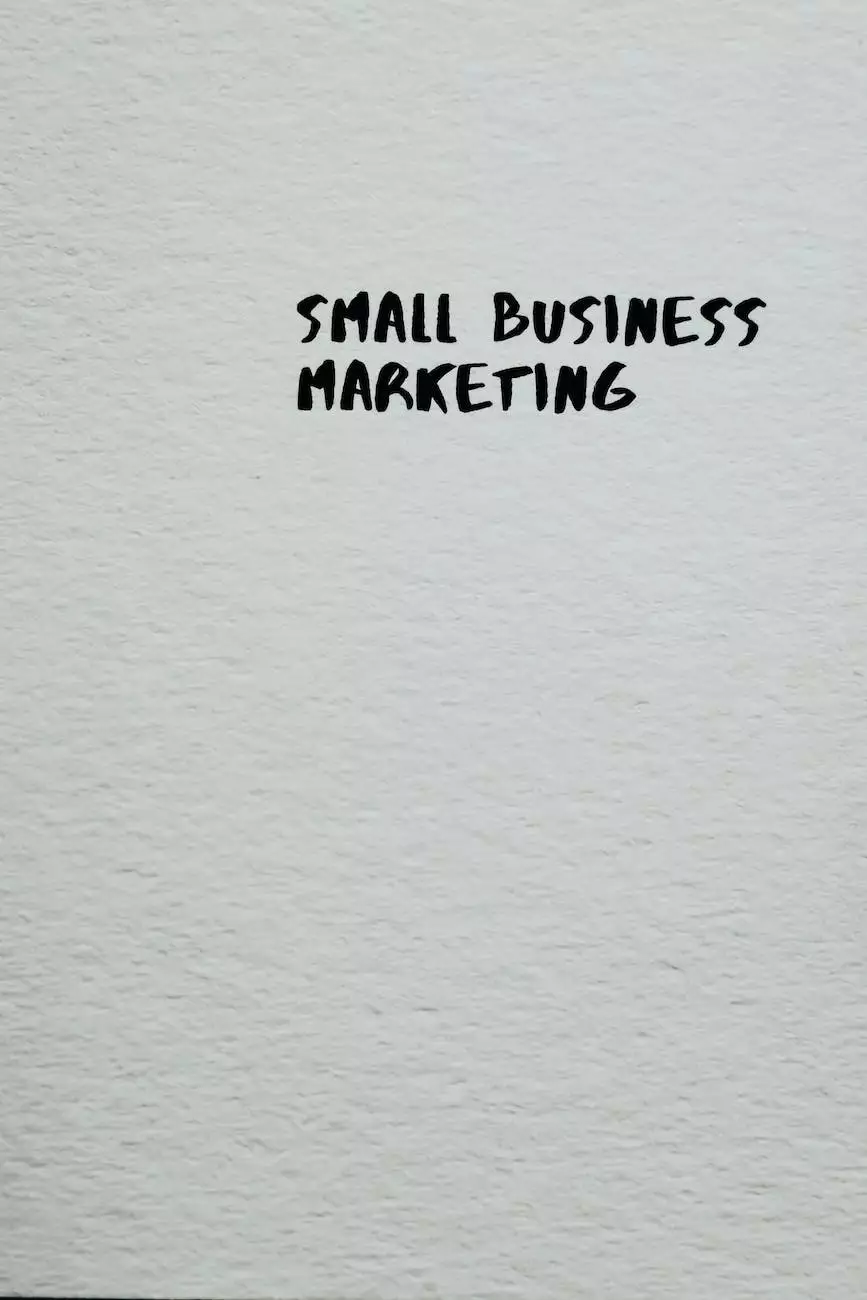 Introduction
Are you struggling to create a successful marketing plan for your business? Look no further! Ignite Security Marketing is here to help you develop a comprehensive marketing strategy with our Marketing Plan Workbook. Whether you're a small startup or an established company, this workbook will guide you step-by-step through the process of creating an effective marketing plan.
About Ignite Security Marketing
Ignite Security Marketing is a leading agency specializing in website development and marketing services for businesses in the Business and Consumer Services industry. With years of industry experience and a team of skilled professionals, we understand the importance of a well-crafted marketing plan to drive business growth and success.
The Importance of a Marketing Plan
A marketing plan is a crucial tool for any business. It helps you define your target audience, identify your unique selling propositions, and outline your marketing strategies. Having a well-thought-out marketing plan allows you to allocate resources effectively, set clear objectives, and measure your marketing efforts' success.
Key Components of Our Marketing Plan Workbook
Our Marketing Plan Workbook is designed to provide you with a comprehensive framework for developing a successful marketing plan. Here are some of its key components:
1. Market Research and Analysis
Understanding your market is crucial for creating an effective marketing plan. Our workbook will guide you through conducting market research, analyzing industry trends, and identifying your target market's needs and preferences. By gaining in-depth insights, you can tailor your marketing strategies to reach the right audience.
2. Competitive Analysis
Analyze your competition to gain a competitive advantage. Our Marketing Plan Workbook provides templates and guidance to help you assess your competitors' strengths, weaknesses, and marketing strategies. By understanding their positioning in the market, you can identify opportunities to differentiate your business and attract customers.
3. Goal Setting and Strategy Development
Set clear marketing goals and define strategies to achieve them. Our workbook will help you establish SMART (Specific, Measurable, Achievable, Relevant, Time-bound) goals and develop actionable marketing strategies aligned with your business objectives. This section is essential for outlining tactics such as SEO, content marketing, social media, and advertising.
4. Budgeting and Resource Allocation
Allocate your marketing budget effectively. Our Marketing Plan Workbook offers guidance on budgeting and resource allocation, helping you make informed decisions about where to invest your marketing dollars. By optimizing your budget allocation, you can maximize the impact of your marketing activities without overspending.
5. Implementation and Tracking
Execute your marketing plan and track performance. Our workbook includes templates and best practices for implementing your strategies, monitoring key performance indicators (KPIs), and evaluating the success of your marketing initiatives. By regularly reviewing and adjusting your plan, you can optimize your efforts to achieve long-term growth.
Why Choose Ignite Security Marketing?
When it comes to developing a marketing plan, partnering with a trusted agency like Ignite Security Marketing offers several advantages:
Expertise: Our team of skilled professionals has extensive experience in creating successful marketing plans for businesses in the Business and Consumer Services industry. We understand the intricacies of this market and can provide valuable insights and strategies tailored to your specific needs.
Comprehensive Resources: Our Marketing Plan Workbook is a comprehensive resource that covers all aspects of developing a marketing plan. From research and analysis to goal setting and implementation, we provide detailed guidance and templates to support your planning process.
Customization: We understand that every business is unique. Our approach is not one-size-fits-all but rather tailored to your specific industry, target audience, and business goals. We work closely with you to develop a marketing plan that aligns with your brand and objectives.
Results-Oriented: Our focus is on helping you achieve tangible results through effective marketing strategies. We prioritize measurable outcomes and continuously track performance to ensure your marketing investments generate a positive return on investment (ROI).
Long-Term Partnership: We believe in building long-term partnerships with our clients. Beyond the Marketing Plan Workbook, we offer ongoing support and consulting to help you adapt to market changes, optimize your strategies, and stay ahead of the competition.
Get Started with Ignite Security Marketing's Marketing Plan Workbook
Ready to take your marketing efforts to the next level? Don't miss out on the opportunity to create a successful marketing plan with Ignite Security Marketing's Marketing Plan Workbook. Download your copy today and unlock the secrets to effective marketing strategy!