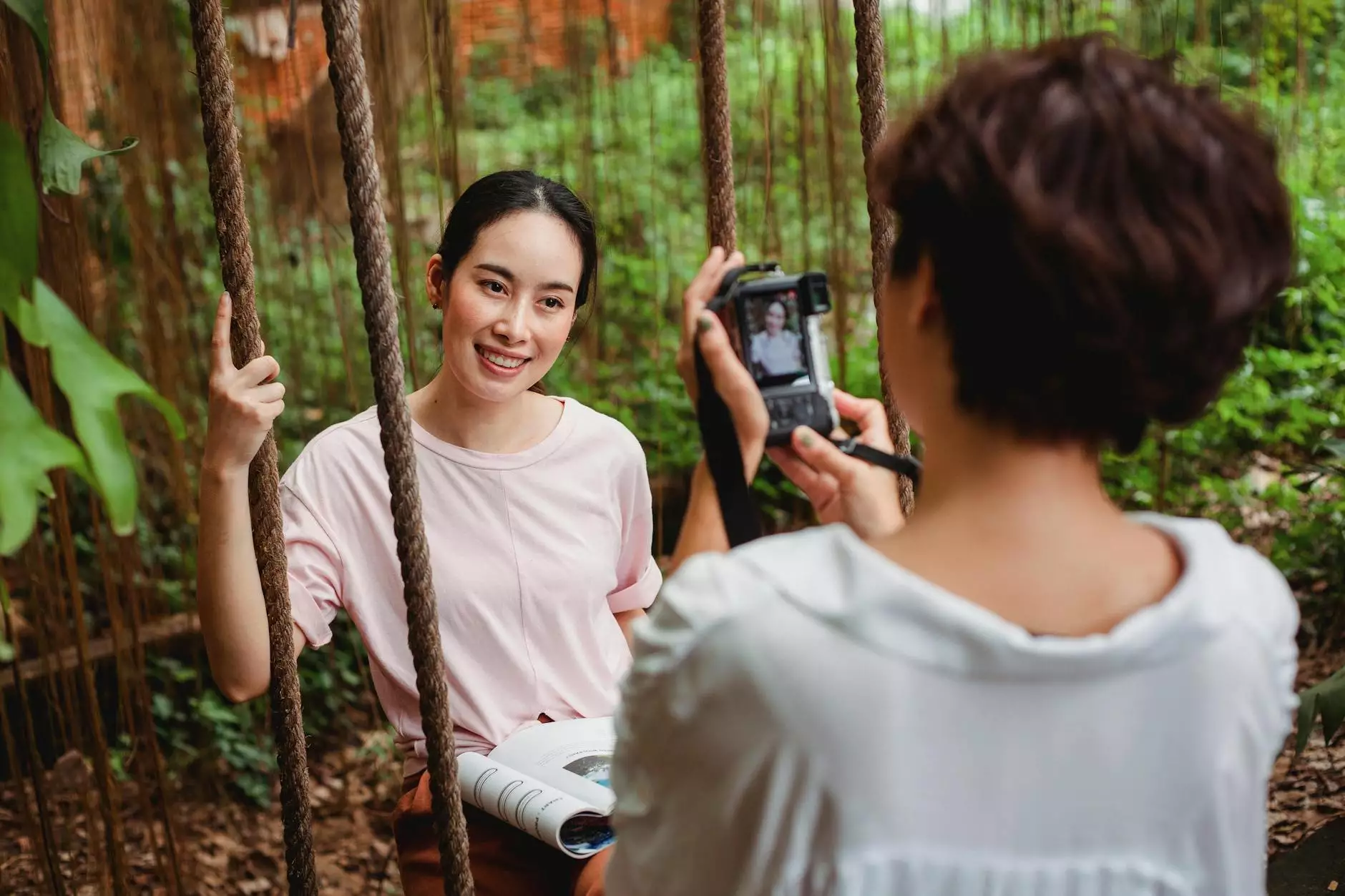 Memorable Photo Experiences for All Occasions
At Ignite Security Marketing, we specialize in providing top-notch green screen photo booth rentals in Los Angeles, California. Whether you're hosting a corporate event, birthday party, wedding, or any other special occasion, our photo booth services are perfect for creating unforgettable memories.
Captivating Green Screen Technology
With our state-of-the-art green screen technology, we can transport your guests to any location or setting they desire. From exotic beaches to bustling cityscapes, our green screen allows for endless possibilities. Your guests will be amazed by the realistic backdrops and backgrounds that we can provide.
Wide Range of Themes
We offer a wide selection of themes to suit any event. Whether you want a Hollywood-inspired backdrop, a tropical paradise, or a whimsical fairytale setting, our team will work with you to create the perfect atmosphere. Our goal is to make your event truly unique and memorable.
High-Quality Props
To enhance the photo booth experience, we provide an extensive collection of high-quality props. From silly hats and wigs to fun signs and accessories, our props are sure to bring out the inner child in everyone. Let your guests unleash their creativity and have a blast capturing unforgettable moments.
Professional and Friendly Staff
Our team of professional and friendly staff members are dedicated to providing exceptional service from start to finish. We will set up and dismantle the photo booth with efficiency, ensuring a seamless experience for you and your guests. Our staff will also be on-site to assist throughout the event, ensuring everything runs smoothly.
Customizable Prints and Digital Sharing
With our green screen photo booth rentals, you can customize prints with personalized messages, logos, or branding to make each photo special and unique. Additionally, our booths allow for instant social media sharing, giving your guests the option to share their photos directly to their social platforms in real-time.
Unmatched Customer Satisfaction
At Ignite Security Marketing, customer satisfaction is our top priority. We go above and beyond to ensure that your event is a success and that your guests have an amazing time. Our photo booth services have received rave reviews from countless clients who appreciated the attention to detail and personalized experience.
Book Your Green Screen Photo Booth Rental Today
Don't miss out on the opportunity to provide your guests with a truly memorable experience. Contact Ignite Security Marketing today to book the best green screen photo booth rentals in Los Angeles, California. Our team is ready to bring the magic of the green screen to your next event!