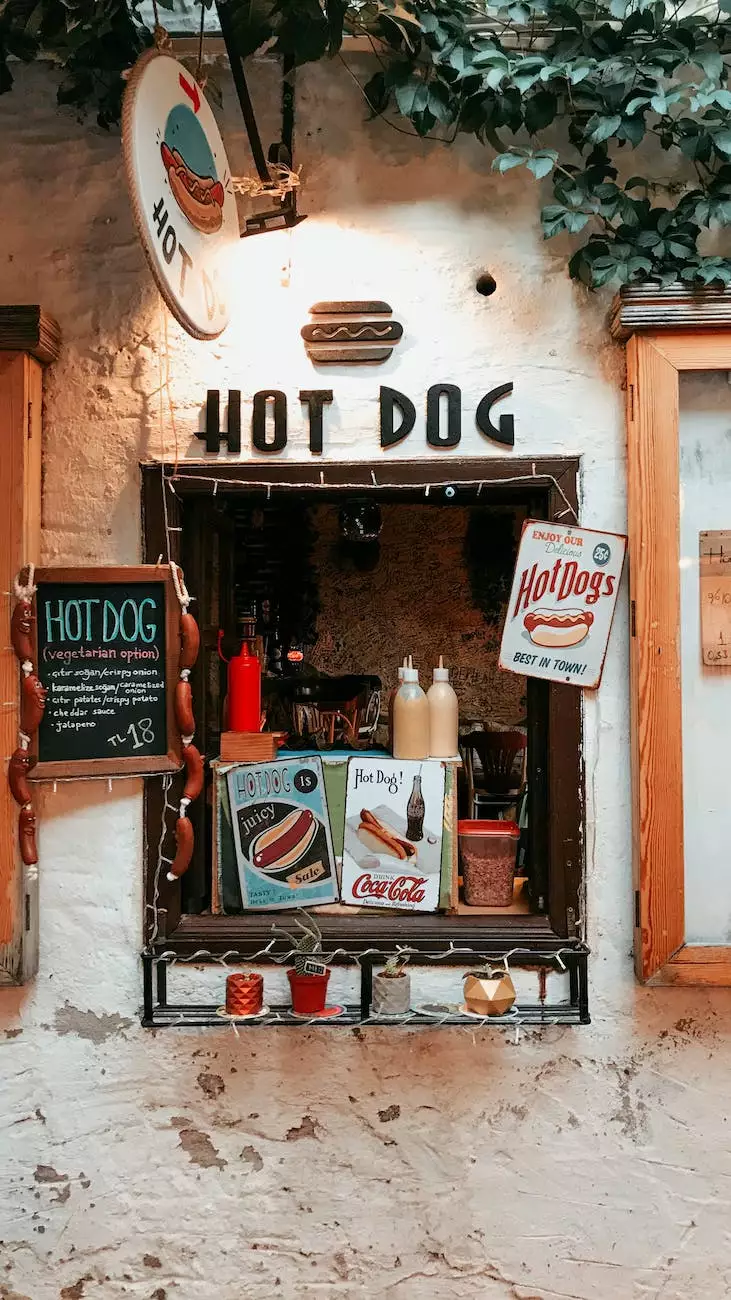 In the world of website development, having a visually appealing logo is crucial for creating a strong brand identity. When it comes to using logo formats in WordPress, understanding the different types and knowing where to use them can make a significant impact on your business. In this comprehensive guide, Ignite Security Marketing provides valuable insights into logo formats and their appropriate use for your WordPress website.
The Importance of a Well-Designed Logo
A logo serves as the face of your business, representing your brand values and creating immediate recognition. It sets the tone and establishes your business identity, building trust and loyalty among your target audience. A well-designed logo can not only attract potential customers but also differentiate your business from competitors.
Understanding Logo Formats
When it comes to logo formats, there are several options available, each with their advantages and specific use cases. Let's explore these formats and gain a deeper understanding of their characteristics:
1. JPEG (Joint Photographic Experts Group)
JPEG is a widely used format that offers a good balance between image quality and file size. It is suitable for logos with intricate details and varied colors, as it supports millions of colors. However, it tends to compress images and may result in loss of quality. JPEG files are well-suited for web use and can be easily integrated into WordPress websites.
2. PNG (Portable Network Graphics)
PNG is a popular format known for its ability to maintain image quality without compression. It supports transparency, making it ideal for logos with complex backgrounds or when you want the logo to seamlessly blend into the website design. PNG files are slightly larger in size compared to JPEG files, but they offer crispness and allow for a more flexible use of logos across different platforms.
3. SVG (Scalable Vector Graphics)
SVG is a vector-based format that offers high-resolution scalability without loss of quality. It uses mathematical equations to define shapes, making it perfect for logos that need to be scaled to various sizes without pixelation. SVG files are lightweight and can be easily edited using software like Adobe Illustrator. WordPress supports SVG, making it a versatile option for displaying logos on websites.
4. AI/EPS (Adobe Illustrator/Encapsulated PostScript)
AI/EPS files are native to Adobe Illustrator and are commonly used by professional designers. They allow for full customization and editing of logos, making them suitable for businesses that frequently update their branding. However, these formats require specific software to open and edit, making them less accessible for non-designers. While they are not directly supported in WordPress, AI/EPS files can be converted to other compatible formats for web use.
Choosing the Right Format for Your Needs
Now that we've covered the different logo formats, let's discuss where and how to use them effectively on your WordPress website:
1. Website Header
The website header is an ideal location to prominently display your logo. While JPEG and PNG formats work well for most cases, consider using SVG if you want a scalable logo that maintains its crispness across different screen sizes. Ensure that the logo blends harmoniously with the overall design of your website and reflects your brand identity.
2. Favicon
A favicon is a small icon that appears in the browser tab or bookmark bar, representing your website. It is typically a simplified version of your logo. PNG format is the most commonly used for favicons due to its support for transparency. Make sure your favicon is unique, distinct, and easily recognizable to reinforce your brand image.
3. Mobile App
If you have a mobile app for your business, consider using SVG or PNG formats for your logo. These formats ensure the logo appears sharp and retains its quality on different devices with varying screen resolutions. By optimizing the logo format for mobile app use, you enhance the user experience and strengthen your brand recognition.
4. Email Signatures
Including your logo in professional email signatures adds a touch of branding to your electronic communications. To ensure compatibility across different email clients, use JPEG or PNG formats for your logo in email signatures. Consider resizing the logo to a smaller size for optimal display and fast loading.
5. Print Materials
Logos are not limited to online usage. If you plan to incorporate your logo into print materials such as business cards, brochures, or posters, it is recommended to use AI/EPS files. These formats allow for high-quality printing and give designers the flexibility to adjust logo size and color settings as needed.
Conclusion
In summary, understanding the different logo formats and their appropriate use on your WordPress website is essential for effective brand communication. Choosing the right format according to your specific needs ensures your logo represents your business accurately and consistently across various platforms. Ignite Security Marketing hopes this comprehensive guide has provided you with valuable insights and empowered you to make informed decisions about logo formats in WordPress.