Using the Facebook Timeline to Your Advantage
Jan 10, 2020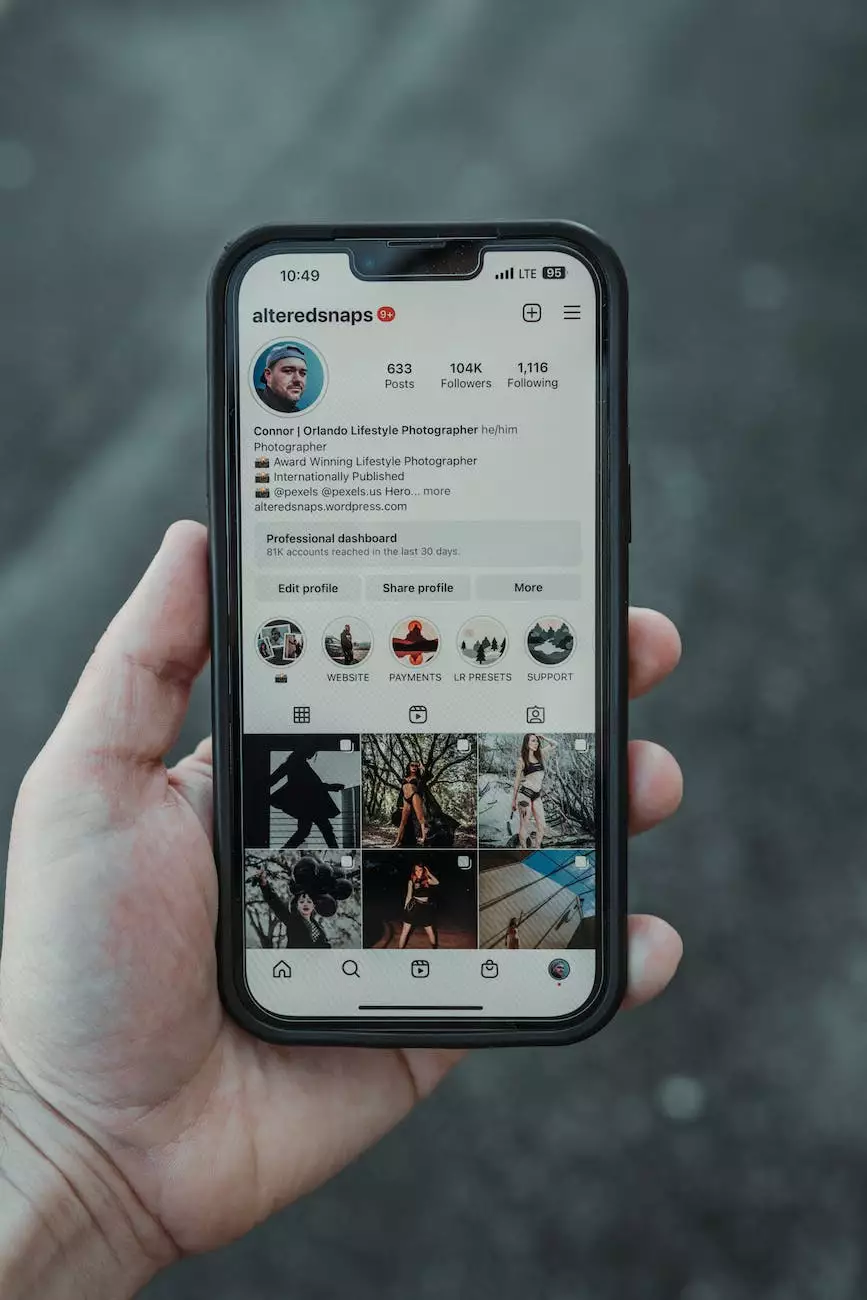 Introduction
In today's digital age, social media platforms have become powerful marketing tools for businesses. One platform that has gained significant popularity is Facebook. With its extensive user base and various features, Facebook offers businesses numerous opportunities to reach and engage with their target audience. One such feature that can be utilized effectively is the Facebook Timeline.
Understanding the Facebook Timeline
The Facebook Timeline is a chronological display of a user's and a business's updates, photos, and other activities on Facebook. It provides a visual representation of the history and growth of a business since its inception. As a business owner, leveraging this feature can help you establish brand authenticity, showcase your journey, and engage your audience effectively.
Key Benefits of Utilizing Facebook Timeline
The Facebook Timeline offers several advantages that can contribute to your overall digital marketing strategy:
1. Brand Storytelling
The Timeline allows you to tell your brand's story in a chronological order. By sharing milestones, accomplishments, and significant moments, you can create a compelling narrative that resonates with your audience and strengthens your brand identity.
2. Visual Appeal
Photos and videos play a significant role in enhancing engagement on social media platforms. With the Timeline's visual nature, you can captivate your audience by sharing visually appealing content such as product launches, team activities, or behind-the-scenes footage.
3. Engaging the Audience
Through the Timeline, you can create a more interactive experience for your audience. Encourage users to share their experiences, provide feedback, or participate in contests related to your brand. This fosters a sense of community and boosts engagement.
4. Improved Brand Credibility
A well-maintained Facebook Timeline with consistent updates showcases your brand's presence and reliability. It helps establish trust among your audience and potential customers, leading to improved brand credibility and a positive reputation.
5. Increased Reach and Potential Customers
By optimizing your Timeline for search engines and utilizing targeted advertising, you can expand your reach and attract potential customers. Proper use of keywords, relevant hashtags, and compelling content can help you rank higher in search results, boosting your visibility.
Tips for Effective Utilization of Facebook Timeline
1. Plan and Strategize
Before diving into utilizing the Facebook Timeline, it's crucial to plan your content strategy. Define your goals, target audience, and the kind of stories you want to share. Develop a content calendar to ensure consistent updates and engaging content.
2. Showcase Milestones and Achievements
Highlight key milestones, company achievements, awards, and recognition to showcase your brand's growth and credibility. Celebrate these moments with your audience and let them share in your success.
3. Utilize Visual Content
Make use of high-quality images and videos to make your Timeline visually appealing. Showcase your products, team, events, and anything else that represents your brand's essence effectively.
4. Encourage User Engagement
Engage your audience by asking questions, running polls, and seeking opinions. Actively respond to comments, messages, and reviews to foster a strong connection with your customers.
5. Leverage Facebook Advertising
Complement your organic efforts by utilizing Facebook's advertising features. Create targeted campaigns to reach a specific audience, promote your Timeline content, and generate leads or conversions.
Conclusion
The Facebook Timeline offers businesses immense opportunities to showcase their brand, engage their audience, and strengthen their online presence. By leveraging this feature effectively, you can create a compelling brand story, increase brand awareness, and drive customer engagement. Ignite Security Marketing is here to help you master the art of utilizing Facebook Timeline to your advantage. Contact us today to discover how our expertise in website development and digital marketing can take your business to new heights.