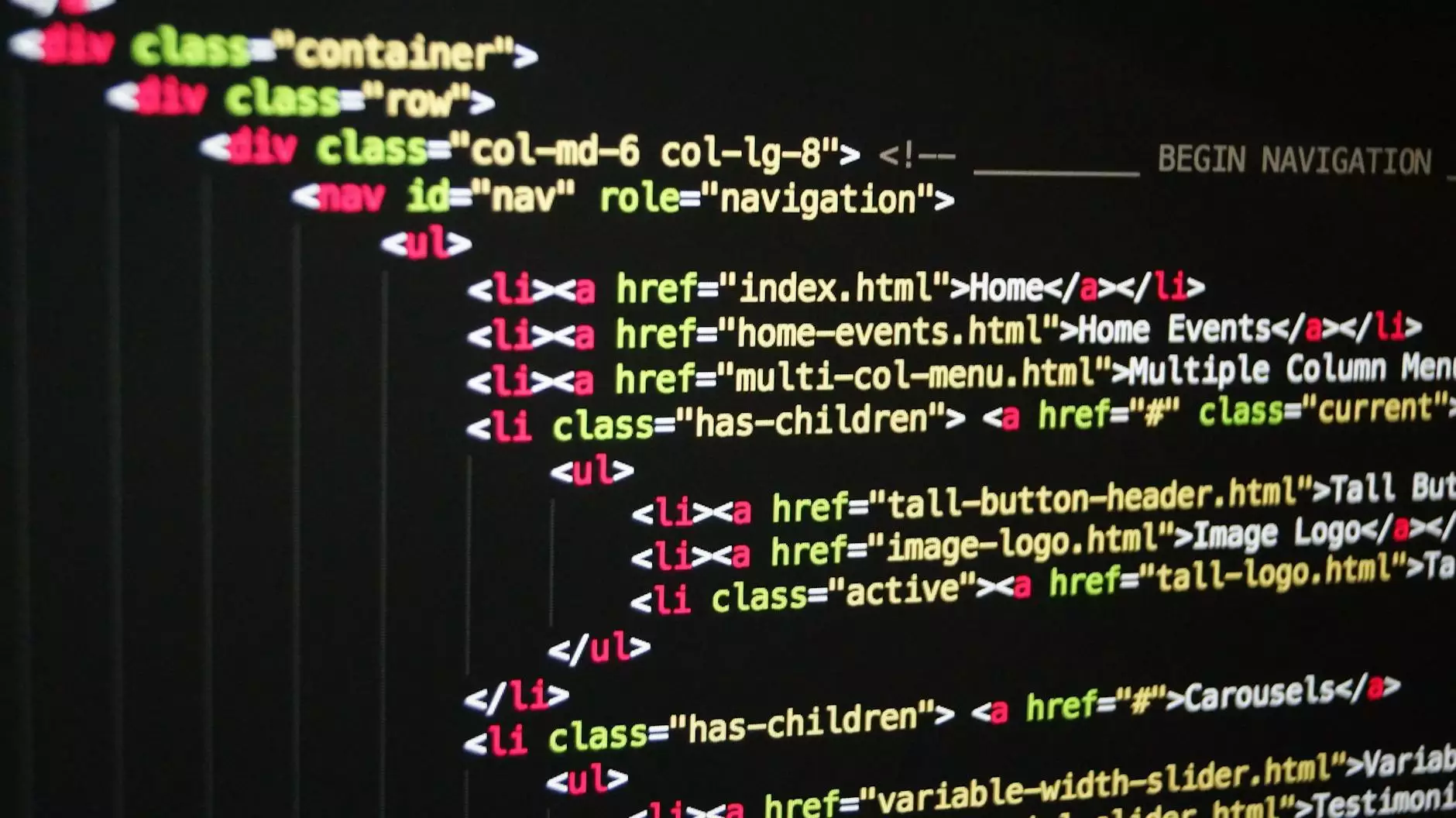 Ignite Security Marketing - Your Trusted Partner in Web Development
Welcome to Ignite Security Marketing, your go-to destination for high-quality and professional web development services. With a team of talented and experienced HTML & CSS developers in India, we are ready to cater to all your business needs. In today's digital age, having a strong online presence is crucial for success, and our team is here to help you achieve just that.
Why Choose Ignite Security Marketing for HTML & CSS Development?
When it comes to web development, the skills and expertise of the developers you hire make all the difference. At Ignite Security Marketing, we take pride in our team of HTML & CSS developers who are not only highly proficient, but also dedicated to delivering exceptional results.
1. Technical Excellence
Our HTML & CSS developers possess a deep understanding of the latest industry standards and best practices. They have a keen eye for detail and are well-versed in writing clean, efficient, and compliant code. With their technical expertise, you can be assured of a website that is not only visually appealing but also performs seamlessly across different devices and browsers.
2. Tailored Solutions
At Ignite Security Marketing, we understand that every business has unique requirements. That's why our HTML & CSS developers work closely with you to understand your specific needs and tailor their solutions accordingly. From customizing website layouts to designing user-friendly interfaces, our developers ensure that your website is a true reflection of your brand identity.
3. Timely Delivery
We value your time and understand the importance of meeting deadlines. Our HTML & CSS developers are dedicated to delivering projects on time, without compromising on quality. With their efficient project management skills, you can rest assured that your website will be ready to launch within the agreed upon timeframe.
Our Comprehensive HTML & CSS Development Services
At Ignite Security Marketing, we offer a wide range of HTML & CSS development services to cater to the diverse needs of businesses in various industries. Whether you are looking to revamp your existing website or build a brand new one from scratch, our team has the expertise to bring your vision to life.
1. Responsive Web Design
In today's mobile-dominated world, it is essential to have a website that adapts seamlessly to different screen sizes. Our HTML & CSS developers specialize in responsive web design, ensuring that your website looks and functions flawlessly on desktops, smartphones, and tablets. This not only enhances the user experience but also improves your search engine rankings.
2. Cross-Browser Compatibility
A website that works well on one browser may not function the same way on another. Our HTML & CSS developers thoroughly test your website across multiple browsers to ensure consistent performance. By addressing any compatibility issues, we provide a seamless browsing experience for your users, regardless of the browser they choose.
3. UI/UX Optimization
Creating an intuitive and visually appealing user interface is key to engaging your website visitors. Our HTML & CSS developers have a keen eye for design and focus on optimizing the user experience (UX). From easy navigation to interactive elements, we ensure that your website leaves a lasting impression on your audience.
4. Performance Optimization
In today's fast-paced world, users expect websites to load quickly. Our HTML & CSS developers optimize every aspect of your website to ensure optimal performance. From optimizing code and compressing images to leveraging browser caching, we employ various techniques to reduce loading times and enhance user satisfaction.
5. Ongoing Maintenance and Support
At Ignite Security Marketing, we believe in long-term partnerships. Our HTML & CSS developers are here to provide ongoing maintenance and support to keep your website running smoothly. From regular updates to troubleshooting, we ensure that your website remains secure, up-to-date, and optimized for the best user experience.
Contact Ignite Security Marketing Today
Ready to take your online presence to the next level? Look no further than Ignite Security Marketing. Our team of talented HTML & CSS developers in India is ready to turn your web development dreams into reality. Contact us today to discuss your requirements and receive a customized quote for our top-notch website development services.