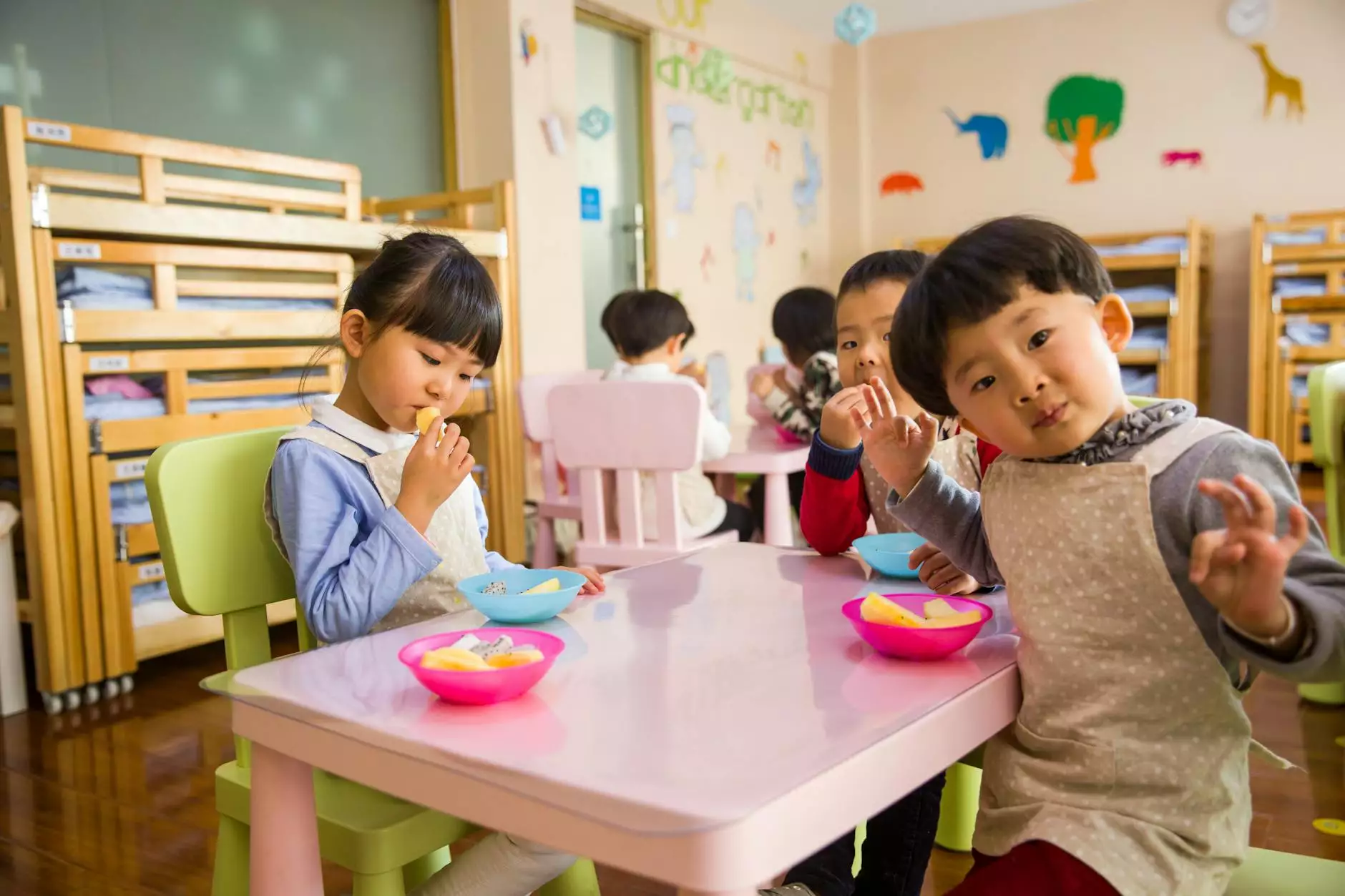 The Ultimate Answer for Your Childcare Needs
Introduction
Welcome to The ROCK Childcare Preschool, where we believe in providing the ultimate solution for parents seeking the best early learning experience for their children. Our preschool is designed to foster a love for learning, while prioritizing safety, nurturing, and educational growth. With a team of highly trained professionals, state-of-the-art facilities, and an innovative approach, we strive to create an environment that sets the foundation for lifelong success.
About Us
At The ROCK Childcare Preschool, we understand that choosing the right childcare service is one of the most important decisions parents make. With years of experience in the industry, we know what it takes to provide a comprehensive educational experience that prepares children for their future educational journey.
Our curriculum is carefully crafted to support children's individual needs, helping them develop essential skills through hands-on activities, interactive learning, and play. We believe in nurturing each child's unique interests, allowing them to explore their curiosity in a safe and encouraging environment.
Our Philosophy
At the core of our philosophy is the belief that every child deserves the best start in life. We prioritize their overall well-being, ensuring their physical, emotional, and intellectual development is nurtured. Our team of dedicated educators and caregivers are passionate about inspiring a sense of wonder and curiosity in each child, fostering a love for learning that lasts a lifetime.
Our Programs
We offer a range of programs tailored to meet the diverse needs of children aged 2 to 5. Our curriculum is carefully designed to align with national standards, ensuring children are well-prepared for the next stage of their academic journey. From language development to problem-solving skills, we believe in providing a holistic educational experience that lays a strong foundation for future success.
Toddler Program: Our toddler program focuses on providing a nurturing and stimulating environment for children aged 2 to 3. We introduce early socialization skills, language development, and sensorial experiences to support their growth.
Preschool Program: Our preschool program is designed for children aged 3 to 5, focusing on developing essential cognitive, social, and emotional skills. We foster independence, critical thinking, and creativity through a variety of engaging activities.
Pre-Kindergarten Program: Our pre-kindergarten program prepares children for the transition to kindergarten by enhancing their literacy, numeracy, and problem-solving abilities. We create an environment that encourages exploration, imagination, and a love for learning.
Our Approach to Education
At The ROCK Childcare Preschool, we believe that education should be a collaborative effort between educators, parents, and the community. We emphasize open communication and encourage active involvement from parents in their child's learning journey. Our team values the relationships we build with families and strives to create a welcoming and inclusive community.
Safety and Security
Ensuring the safety and security of every child is our utmost priority. We maintain stringent protocols to safeguard the well-being of all children within our care. Our facilities are equipped with state-of-the-art security systems, and all staff members undergo thorough background checks and training to provide a secure environment.
Enrollment and Contact Information
If you are ready to provide your child with the ultimate early learning experience, we invite you to enroll them at The ROCK Childcare Preschool. Visit our website or contact our admissions office for enrollment information and to schedule a tour of our facility. We look forward to welcoming you and your child to our community, where they can thrive and grow.
Frequently Asked Questions
1. Can I tour the facility before enrolling my child?
Yes, we encourage all parents to schedule a tour of our facility. It provides an opportunity to see our state-of-the-art classrooms, meet our dedicated staff, and gain insights into our comprehensive programs.
2. What are your operating hours?
We operate from Monday to Friday, from 7:00 AM to 6:00 PM. We understand the demands of modern parents, and our extended hours aim to accommodate your busy schedules.
3. Are meals provided?
Yes, we provide nutritious meals and snacks throughout the day. Our menus are carefully planned to meet the dietary needs of growing children while encouraging healthy eating habits.
4. How experienced are your teachers?
Our teachers are experienced professionals who are passionate about early childhood education. They undergo regular training to stay updated with the latest teaching methodologies and best practices.
5. Do you offer any extracurricular activities?
Yes, we offer a range of extracurricular activities, including art, music, and physical education. These activities are designed to enhance children's creativity, physical development, and social skills.
6. What is your approach to discipline?
We believe in positive discipline strategies that help children develop self-control, empathy, and problem-solving skills. Our approach focuses on encouraging positive behavior and teaching appropriate ways of expressing emotions.
7. What measures do you have in place for health and safety?
We prioritize the health and safety of every child. Our facilities undergo regular safety inspections, and we strictly adhere to health and sanitation guidelines. We also have procedures in place for handling medical emergencies and allergies.
8. Is potty training required?
While potty training is not required, we work closely with parents to ensure a seamless transition during this stage. Our experienced staff members assist children in developing independence and self-care skills, including potty training, when they are developmentally ready.
Conclusion
At The ROCK Childcare Preschool, we are committed to providing an exemplary early learning experience that exceeds expectations. Our team of passionate educators, comprehensive curriculum, and dedication to each child's well-being make us the ultimate answer for parents seeking the best preschool for their children. Enroll your child today and witness the transformative journey of learning and growth that awaits them.
This website is a project by Ignite Security Marketing, a leading provider of website development services in the Business and Consumer Services category. Contact us today to learn more about our expertise and how we can help your business succeed.